Teaching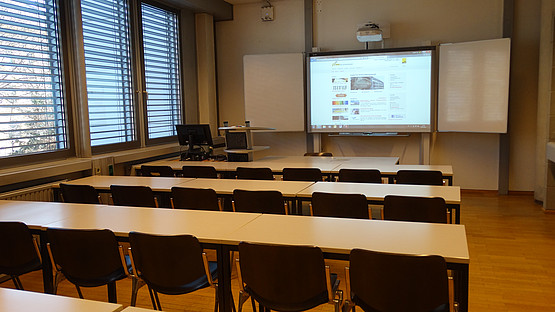 Research is the prerequisite for our teaching and quality the uppermost objective. It is our purpose to provide professional qualification to facilitate the flexible and effective knowledge transfer between theory and practice. Our teaching foundation is the principle of holistic education and we think of ourselves as being students' academic companions, who constantly support them in their personal and professional development. We require our students in turn to be willing to learn, to be critical, and to be able and motivated to reflect.
The department has defined the following main points for teaching:
Map of methodolgy, eCompetenceportfolio, (self)reflection, practice firm, simulation game, theory-practice transfer, teaching practice, scientific methodology, didactics and teaching methods, corporate education, education management, didactical foundations and challenges for teachers, competence development, competence-oriented teaching, quality management and assurance in teaching, content and methodological coordination in accordante with the curriculum.
The following fourfold model in business education is essential for our teaching: 1. Subject, 2. Subject related didactics, 3. Pedagogy, 4. Teaching practice (internship).
Links: (only available in German)
Courses offered by the Department of Business Education and Development

Handbuch für effiziente Literaturrecherche in Fachzeitschriften
Contact
Department Chair
Universitätsstraße 15/G1
8010 Graz
Univ.-Prof. Mag. Dr.
Michaela
Stock